Pure Radiance Skin Care Products
The Pure Radiance Products Are Effective And Of Premium Quality.
If you want your skin to look more like the age you FEEL than the AGE you are

you're definitely in the right place!
You may not know this, but many skin care and other "beauty products" aren't really good for your skin. The reason why is that they are loaded with harsh chemicals and may therefore even ACCELERATE the effects of aging.
They may even have health damaging ingredients that may compromise with your health.
So whenever you have the choice, choose products made of natural and toxic free ingredients.

You won't find are any parabens, carcinogens, pollutants or gasoline distillates of any kind like you often find in commercial creams and serums. You'll find only the finest, purest, most natural ingredients in every Pure Radiance product, formulated by Dr. Al Sears.
The Pure Radiance products are made of a blend of the world's most powerful nutrients, with formulas that nourish and repair the skin, allowing it to renew and rejuvenate itself.
Dr. Al Sears, M.D., travels the world to uncover natural ways to nourish your skin.
Dr. Sears and his team of experts bring you skin-nourishing nutrition, anti-aging tips and professional expertise to help you achieve vibrant looking skin and hair…. naturally.

What Pure Radiance Skin Care Products May Do For You:
Diminish the appearance of fine lines and wrinkles
Moisturize and smooth dry skin
Plump up your skin's elasticity and moisture
Reverse sun and aging spots
Promote a healthier and younger look
Helps your skin to heal and repair itself
Pure Radiance Online Shop

Use the links below for a short cut to the product you're interested in: 
Revive: Face Cream With Unique Formula Based On A Nobel Prize Winning Discovery

Revive is an amazing moisturizer and anti-aging cream. This skin cream has carefully selected nutrients that nourish the skin by adding moisture and fight aging by revitalizing your skin on a cellular level. Even the wrinkles can be reduced. It heals and repairs your skin's DNA and slows down and reverses the signs of aging. In a clinical trial, 100% of the participants saw improvement of sun spots. Suitable for all skin types, also sensitive skin.
Cleanser and Toner And A Special Offer
=> Click Here For Facial Cleanser 
=> Click Here For Natural Skin Toner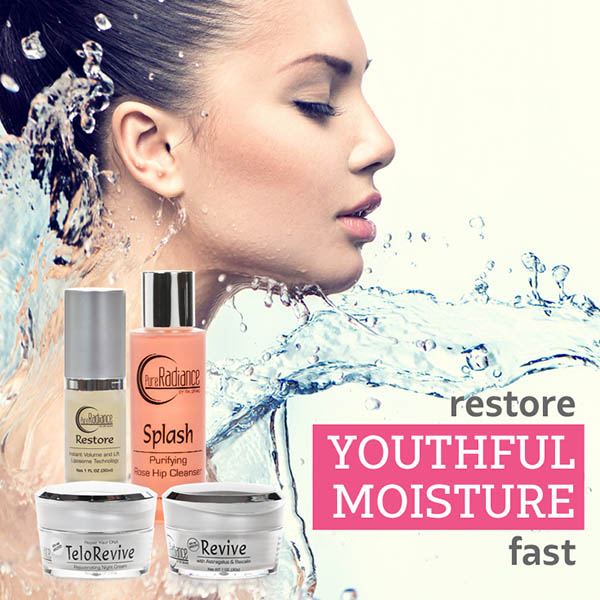 Restore: Anti Wrinkle Cream With Liposome-Delivered Volume And Lift Technology
This skin filler and anti wrinkle cream was formulated specifically to help you fill out those deeply lined trouble spots in your face – like your forehead and those wrinkly corners of your eyes. And it uses only the best beauty nutrient transportation available … liposomes.
A risk-free alternative to injections and dermal fillers
Renew: Face Serum With Two Stem Cell Technologies

What's the secret that has Dr. Sear's patients and readers, and all those celebrities, so head-over-heels excited about? The surprising answer hides inside a sour Swiss apple. Researchers discovered its power to naturally make your skin beautiful and soft, looking youthful again. This formula is used in Renew.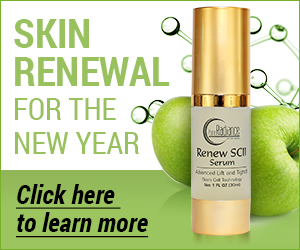 Magestic: Neck Lifting And Firming Cream



Magestic is the first anti-aging neck lifting and firming cream uniquely formulated to support telomeres. The formula of this cream targets specifically the collagen-building cells responsible for producing healthy collagen. A formula that strengthens, protects and repairs these critical cells, allowing them to produce healthy collagen for much longer, giving you smoother, younger skin. The results have been astounding.
In studies, participants have found a lift improvement of sagging skin in 3 weeks only and improvement of skin folds in 6 weeks.
Here are some more Pure Radiance Products for Beauty and Health:
Simply Beautiful: From Inside Out 
A supplement that contains all nutrients you need to keep your skin, hair and nails looking youthful and healthy, every day.

Simply Beautiful contains all the nutrients you need to be beautiful from the inside out. It's an easy, effective way to avoid artificial, skin drying, temporary cover ups and brings you:
A beautiful complexion
Shiny, youthful hair
Long, lush lashes
And strong, healthy nails
Renourish: For Stronger and Thicker Hair 
This is a great hair thickener and strengthener, and will contribute to recapture the look and vibrant feeling of shiny, luxurious hair. Renourish will help you:
Reduce hair loss
Restore natural hair growth
Revitalize your appearance
Vita-D Suncream: Safe Sunscreen
This is a NEW sunscreen from Dr. Sears, it's called Vita-D Suncream.
It contains pure, natural ingredients that protect your skin from UVB and the far more dangerous UVA rays WITHOUT depleting essential and health beneficial vitamin D.
Radiance: A Sun Protection Capsule
Change the way your skin responds to sunlight and halt the harmful process that leads to burns, wrinkles and aging – at the cellular level. Now, for the first time ever, you and your loved ones can spend whole afternoons in the sun without giving a thought to sunburn or skin damage. Look younger … play harder … and enjoy the sun like you did when you were a kid. All you need is a glass of water and the key to unlock your body's internal sun-protecting power. Protect your skin from the sun's rays without covering yourself in a greasy layer of toxic sunscreen.  
Harmony: Restores Your Hormonal Balance Naturally 
Harmony helps restore balance to your hormones and ultimately your life. It can make you feel better, look younger, get rid of skin issues, troublesome headaches, cramping pains and mood swings.
Balance: Natural Relief for Menopause 
Alleviate distressing menopausal symptoms by restoring Balance to your body. Avoid hot flashes and mood swings, and enjoy peace and clarity of mind with this natural hormone supplement.
Want to know more about the benefits of natural and organic skin care?