Look And Feel AMAZING This Spring!
Spring is finally here, the trees are turning green, the flowers are blooming, and people start spending more time outdoors enjoying the sunshine and warmer weather.
I love spring and watching the world come back to life after a long winter!
If you feel like starting fresh and "renewing" yourself – here are 7 tips what you can do.
7 tips how to renew yourself, look and feel amazing this spring!

1) Exfoliate your skin
If the winter has made your skin dry, dull and pale…
Exfoliate your skin and it will be smooth and glowing again!
Also remember to drink lots of purified water and get enough sleep, this make a huge difference to your complexion.

Here is my favorite exfoliating facial scrub for AMAZING results. Besides glowing skin it also helps to maintain strong, healthy, and elastic skin:
=> Glow: Exfoliating Facial Scrub
2) Visit your hairdresser
Trim your hair, experiment with a new hair style or ask for some highlights. This will make a big difference and give you a fresh, new look for the spring.

So make an appointment with your hairdresser today!
Tip for shiny hair: Rinse your hair with a mix of a tablespoon of apple cider vinegar and a 1/2 cup of water and pour over damp hair. Let it sit a few minutes, then rinse.
If your hair is damaged or not as thick and shiny as it used to be:
=> 9 herbal recipes for natural hair care to stop thinning hair and promote hair growth
3) Book a SPA day



Pamper yourself with a SPA day. Have your nails fixed, trim your eyebrows, wax your legs, have a facial and a relaxing massage.
You'll feel like a new person!

To nourish and pamper your skin for luxurious, age-defying results, try this:
4) Go Shopping with your best friends
Have a fun day out with your best friends and do some shopping!
Check out the colors and the new trends of this spring and choose something new that fits your style and makes you look and feel fabulous.
5) Eat loads of berries and veggies – and skip the sugar
Bright colored vegetables and berries are rich in antioxidants. Make sure you include lots of these in your diet, and skip foods with a lot of sugar, as well as processed and fast food.
2-3 fruits per day are also a healthy addition to your day!
Do you want to boost your energy, health and immune system? Then click here:
=> Boost your Energy, Health and Immune System
6) Re-vamp your makeup bag
Clean out the clutter in your makeup bag.
Take a good look at all your makeup items and see which ones you actually use, and which ones were just impulse buys.
While you're at it, invest in new toxic free makeup items.
How about a bright colored lip gloss from my favorite online makeup shop?
Check out my favorite online shop for pure mineral makeup here:
7) Do a Gentle Detox
Once or twice per year it's healthy to detox. And spring is the perfect time to do it! A detox can do wonders for how you look and feel.
If you think it's too complicated and you don't have time for it – it doesn't have to be.
A gentle detox will be helpful to cleanse and get rid of toxins in your body.
If you have problems such as fatigue, headaches, skin issues, allergies, eczema, infections, bloating or constipation, there is a chance you will feel more energized and also get rid of your health problem if you do a detox!
So what can you eat when detoxing?
Think natural, organic and CLEAN and drink lots of purified water and herbal teas.

For more information, visit =>

Gentle

Detox
If you do a gentle detox, it's beneficial to add a supplement with ingredients that support detoxification.
A high quality supplement can support the liver, improve digestion, help purify the blood and support the elimination of toxins out of your body.
Purity is a natural supplement that gives great detox support. It's perfect to take while doing a gentle detox.

If you have skin issues, it will help you too! This natural supplement does not only help to detoxify your body – but it's specifically targeted to give you clean, healthy, glowing and younger looking skin!
Do you think one or more of those tips can help someone look and feel AMAZING this spring?

Then please LIKE and SHARE this post! And please share your own best "look and feel good" tip in the comment section below, I'd love to hear it!

Let's Connect!
LIKE my Facebook page and get useful updates about health, wellness and staying fit!
https://www.facebook.com/naturalandtoxinfree
Twitter: https://twitter.com/CarolineK_319
Pinterest: https://pinterest.com/carolinekonline/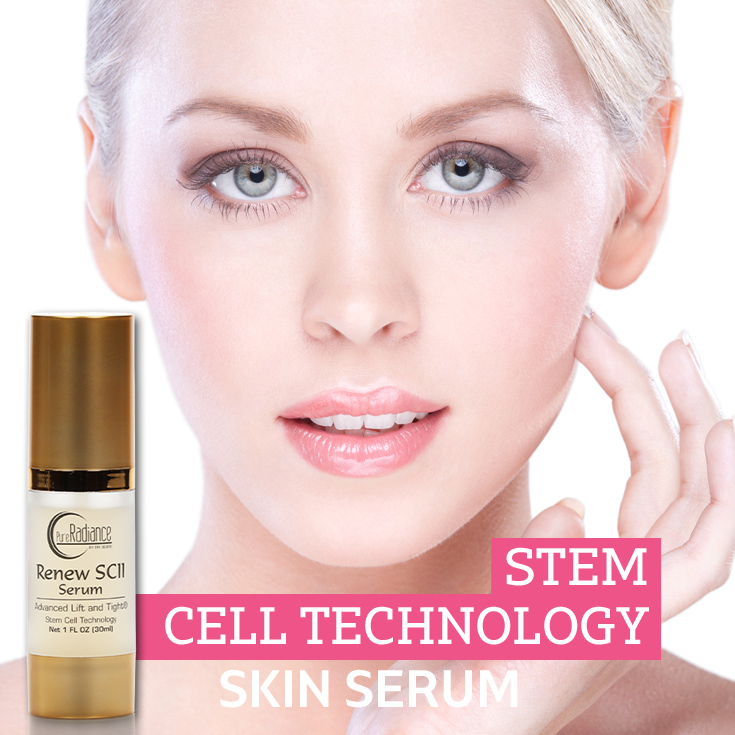 References:
https://naturalwellness.sisel.net/
helloglow.co/homemade-hair-treatments/
http://www.womenshealthmag.com/beauty/beauty-tips-for-spring
http://www.womenshealthmag.com/beauty/fresh-spring-skin
http://groomandstyle.com/7-healthy-natural-hair-tips/